Click On Any Photo To See Larger Pop Up View
Traveling Across Our Beautiful Country
While traveling across our beautiful Country we went to Washington State. That is where our daughter and family made their home a couple years ago. We were able to park our motorhome in their yard which was amazing because we were able to wake up to the happy sounds of our grandchildren. Technology has been nice over the past couple years being able to FaceTime with them but there's nothing like hugging and loving them.
Our grandchildren love taking walks with their Pop-pop and picking apples. We many spent hours playing outside, reading, riding Bicycles, swinging, playing in the bouncy house, swimming and running around being silly.
They live in a breathtaking town in the Yakima Valley with wineries, vineyards, apple orchards, Cheery orchards, berry farms, hops fields and dairy farmers. You can see Mt Rainer from their yard! We never realized how hard it was going to leave. We are on the road now on the way back to the Gulf Shores Alabama area we are taking out time so we can enjoy more of the different areas as we travel.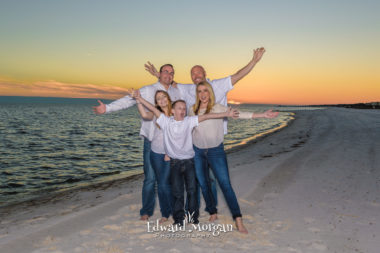 Amazing Fort Morgan family beach portraits at sunset a fun time at the beach for you and your…