Click On Any Photo To See Larger Pop Up View
I have been using the Nikon D500 now for almost a year and have shot many thousands of images with it from weddings to portraits to lots of travel photos using many different lenses.
I do not like to post a review based on a camera till I have had a good amount of time really shooting with it in many styles and outings and not just shooting one thing or kind of photography.
I used my D500 for shooting low light events shooting at iso 2000 and 3200 using bounce flash. Shot an baseball game with it outdoors, Shot dirt bike riding in a dirt bowl in midday hot sun, Shot horse racing with it and a zoom lens, Went to a wildlife park and shot birds and other animals with it a few different times, Then took it down by a water area for some shooting of boats and other subjects, Shot at a Botanical gardens shooting flowers and plants and then went and shot a few Model portrait sessions using a lot of off-camera lighting. We then went on a year-long RV trip we are still on as I write this sitting in our Rv in a park in TX.
So I have covered a lot of ground shooting with my D500 and editing all the files for a long time now. I feel like I now know the camera very well using it this much and how it shoots and what to expect from the images it produces I shoot only RAW all the time.
I am a long time now Nikon shooter for a long time now moving from Canon to Nikon when the D3 first had come out and then buying two D700 bodys I also owned a D40, D70 and a D7200 and have owned the D750 and D300 and now own and shoot with the D500 as well and I own the Nikon one system V2 and J5 both very fun little cameras..
The Nikon D500 is such a better camera in every way over the Sony a6300 I had the more you shoot with the D500 the more you love it and the more you start to get to know how it works the more you even love it more. It is the best Cropped camera hands down. If you are a pro shooter and make all or a good amount of your income from shooting the D500 is the clear choose for a cropped monster camera that will get you the shots you need with no hesitation in a quality body that will last.
After using two D700 body's for years as my main cameras for weddings and portraits I wanted to see how the D500 rates to them for high iso shooting and image quality. I put a 35mm on the D700 full frame camera and a 24mm on the D500 so they matched the same zoom range for the most part for some test shots. I shot both cameras in a controlled environment with the same settings and same metering and ISO settings all in manual.
The end result was not as good as i was hoping for but was very good. The old Nikon D700 still produces cleaner images at all the higher ISO ranges even starting at iso 400 by a little bit. ISO 5000 on the D700 looks like ISO 4000 on the D500. I use to shoot a lot of MMA fights in some very dark bars and other places and i shot with the D700 and D750 at ISO 5000 and sometimes at as high as ISO 6400 so i was disappointed to see that a cropped D500 has still not come up to the now very old over tens old full frame D700 for high ISO shooting and clean images but it is close. So for this kind of event i would still be better off to shoot with one of my old D700 cameras or a D750 body. For my weddings, portraits and other events the quality from the D500 is just fine it is cleaner then the D7200 I had and even more cleaner than the Sony a6300 I also had. At the lower ISO ranges the D500 is excellent and the colors are outstanding so i am keeping it to use as my one of my main cameras. I am hoping Nikon comes out with a new version of the D750 a D760 soon as i will get that to ad to my D500.
Shooting A Low Light Dance Event
A test for the D500 was a dark dance floor area. For this shoot my job was to shoot promo shots for a singer for his new website showing him singing and people having fun dancing.
It was a VFW hall all older people dancing having a good time to my client singing and playing guitar. It was a good sized room and they turn most all the lights out for the dancing so it was very dark to shoot in a great test for low light focus.
I used my Nikon 24-120 F4 lens I love the range I get with this and I used a AD360 bulb flash system. I bounced the flash off the white ceiling to flood light in any area I was shooting so i never used any direct flash on anyone to bother them dancing. This being my first outing shooting with the D500 Some of the things I noticed was i loved the new placement of the ISO button this is so easy now once i started getting use to its new place on the camera. Then the focus point joystick I started using as for years now I have been a point and recompose shooter but with this new joy stick it just felt right to start using it and i love it now. The joystick is so useful I use it all the etime now for everything i am shooting.
With no focus assist light of any kind being used on the flash or camera i was able to shoot in what i would say is lower light then my old D700 would be able to go down to or the D7200 and for sure much better than the Sony A6300 i had. The D500 locks on focus in very low light and it dose it super fast with no hesitation this camera needs no focus assist red beam or any help at all it is amazing what it can do locking in focus. Even shooting way across the room at 120mm the focus was dead on and fast for every shot.
I started out shooting at ISO 400 and then started pushing it up to 1600 then 2000 and then 3200 as it got darker as they turned the lights down and at 3200 that was all i really needed and i had to turn down the flash very low making my recycle time super fast. At ISO 3200 the images are very good and usable with very good detail in them. After my ISO test VS one of my old FF D700's i knew i would be good with ISO 3200 and most shooting, i do iso 3200 is more then plenty and i can even go lower when using the 50mm or 85mm prime lens I have or a 2.8 lens.
The over all experience with shooting with the Nikon D500 at this event was very good it felt like i was shooting a full frame camera with the very nice large viewfinder. I also think the way it fits my hand is much better than the D7200 and the little extra weight over the D7200 feels just right and the less weight then the D700 is better as well.
The D500 for Portraits
I have shot a lot of portraits with the D500 camera and it dose a very good job. I have used the 50mm and 85mm 1.8 lens and a 135 F32 manual focus lens for portraits and have been very happy with the output. Even the background blur bokeh can be very good on the D500 even with it being a cropped camera. Here is a photo and as you can see the bokeh is not bad at all.
Below you can see a few sample shots with the Nikon D500 from a few different kinds of shooting.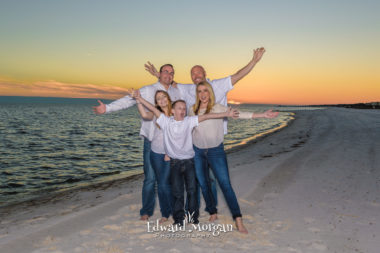 Amazing Fort Morgan family beach portraits at sunset a fun time at the beach for you and your…