Click On Any Photo To See Larger Pop Up View
Massy Family Orange Beach Family Beach Portraits
A cold day on the beach for Orange beach family beach portraits but for the Massy family we shot in MS. Yes, we shot this session on the MS coast in Long Beach MS in December right before the new year. It was a cold brisk day out and we shot twice a second time as we waited for the sun to set.
Sunset Orange Beach Family Beach Portraits
In the winter months, the sun sets over the water in both Orange Beach and Long beach MS. For this session, we shot in the bright day and then at sunset for a little of both natural light and with flash. In summer the sun sets over the land in Orange beach so we only get a sun glow in summer. The Alabama coast is an amazing place to be for sunsets and having your family beach photos taken.
You can book your family session with us most of the year and we shoot 7 days a week. See our photo packages here they all come with all your edited images included at no extra cost. They also come with print rights so you make as many prints as you want in any size. As an Orange Beach family beach portraits photographer we love our job and do it well will many hundreds of customers over the years. If you are looking for a great photographer for your family photos Ed Morgan is the one for you from My Family beach portraits .com
A Good Time On The Beach In Alabama
Your family photos will be a fun day at the beach in Orange Beach Alabama. We will take many different photos including groups and single person photos. In the end, you will have lots of great photos you can make prints from. All your edited images will be included in your gallery for you to download. So you have no extra cost. But we do offer framed canvas and other prints and Family beach albums.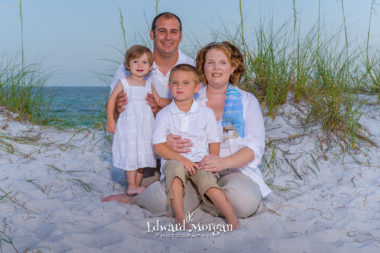 What would be a family vacation to Pensacola, Florida without having your Pensacola family beach portrait photographer take…